The Crimson White: United Campus Workers of Alabama petitions for affordable health care for adjuncts, grad students at UA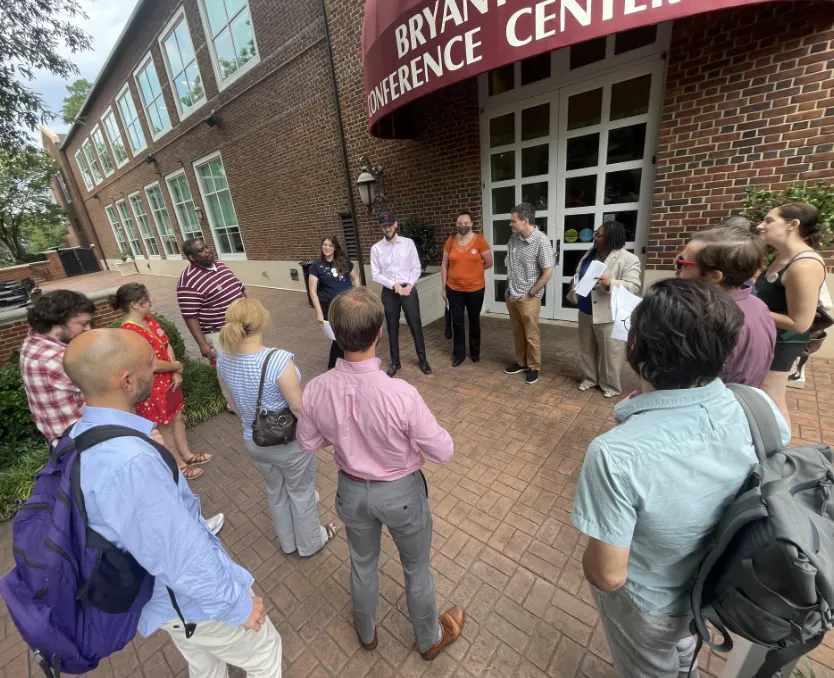 In this Crimson White piece, Makayla Maxwell quotes UCWAL members PD Edgar and Brett Shaw, who discuss our healthcare campaign to get adjunct and grad student workers access to the same healthcare plans as faculty and staff. Contingent faculty (or adjuncts, or PTTIs) are considered part time by the university, whether or not they're performing a full time amount of work, so they don't have access to any of the benefits such as healthcare that full time faculty and staff enjoy. Graduate Teaching Assistants (GTAs), meanwhile, are insured as students, not workers, even as they perform much of the labor the university relies on, and even as the "assistant" part of the job title is purely academic in some departments where GTAs teach their own classes.
In a previous article also in the Crimson White, Ethan Henry interviews UCWAL members Michael Innis-Jiménez, Erin Stender, and Brett Shaw, as well as an adjunct instructor who teaches eight or nine classes total per semester, about the working conditions of contingent faculty and GTAs at UA. One of the issues cited in the article is low pay for graduate stipends.